It doesn't matter whether you live across the road, across the town or across the country, CareLink Advantage can help keep them safe…and allow you to play a key role in doing so.
The CareLink Advantage System allowed my mother who is in her 90's to live in her own home for another 4 years before having to move to a special care home. Even though I live in another province, this system allowed me to check on my mother regularly.
I would highly recommend CareLink Advantage!
Dad lived in PEI.  We live in New Brunswick.  As his health failed we kept driving back and forth.  It was not going to work forever.  We heard about CareLink Advantage and installed it right away.
My sisters out west are thrilled. My sister in Edmonton thinks this is the best thing in the world.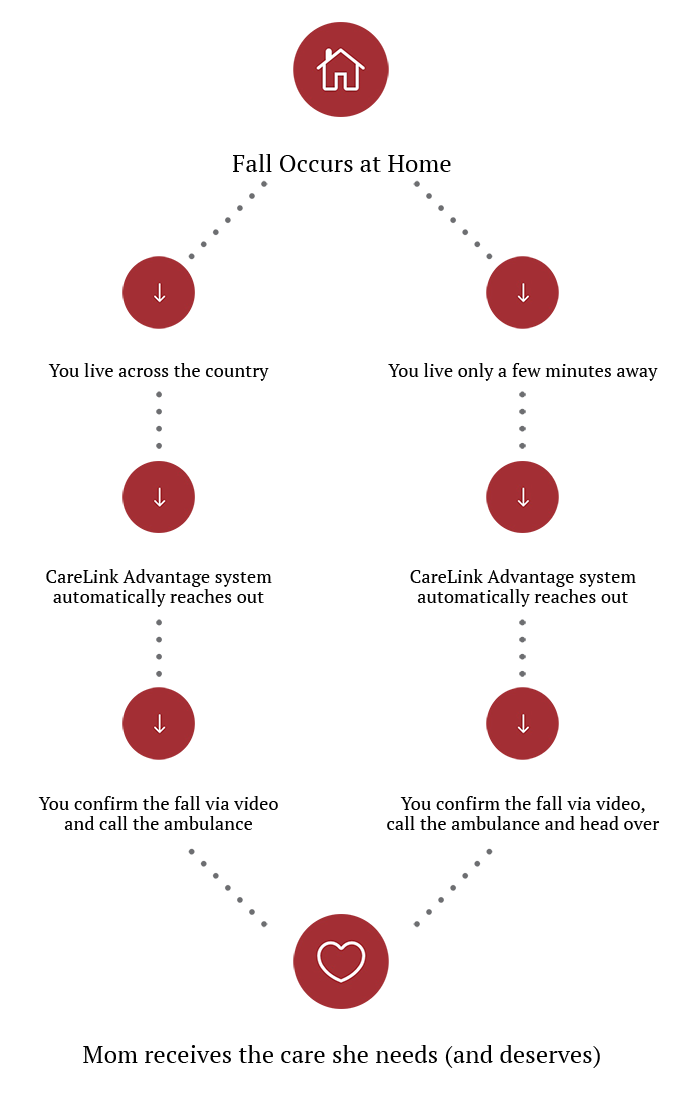 Any questions?
Should you have any specific questions or concerns, please let us know!
One of our representatives will surely help you with your needs.